Wie peinlich kann es noch werden für Creative?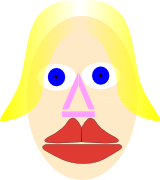 Ganz offensichtlich überrascht vom PR Desaster ihres viralen Selbstmords haben sie nun den Stein des Anstosses in Form des Artikels komplett entfernt und durch eine andere Meldung ersetzt. Offensichtlich steht der, der das verfasst hat, seinem Vorgänger an PR-Intelligenz (ist das ein Oxymoron?) in nichts nach. Statt einfach zuzugeben, dass sie total über das Ziel hinausgeschossen sind und sich zu entschuldigen, versuchen sie es mit Kosmetik, übersehen dabei aber, dass sie damit aussehen wie eine geliftete Diva mit Schlauchbootlippen. Da reissen es dann auch die beiden letzten Sätze nicht mehr raus:
We hope to work out a mutually agreeable method for working with Daniel_k in supporting his efforts in driver development. Going forward, we are committed to doing a better job of working more closely with third parties to support their development for our products and our customers.